Massage.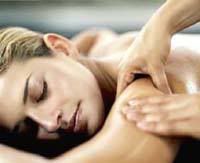 Nature's new massage Oils invite you to re-discover those special moments just for you. A timeless, magical ritual in which the ancient expressiveness of massage combines the physical being with it's inner self, intensified by the extraordinary power of essences. To bestow a new beauty on the body, to reward oneself with a break for true relaxation, and to instil a sense of harmony.
Tension back massage.€35
Hot stone massage. €50
Indian Head and Neck.


Relaxes the scalp and tones up subcutaneous muscles.
This helps relieve headaches, eye strain, sinus problems etc.€35add text, images, video, widgets, etc...